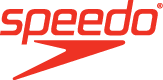 Hometown
Cape Town
Activity
Freestyle, Fly, IM and Breaststroke
"It always seems impossible, until it is done." – Nelson Mandela.
My name is Abigail Kotze and I am 11 years old and in grade 6. I live in beautiful Noordhoek, Cape Town and am part of Vineyard Swimming Club. I started swimming at age 7 and been competing since I was 8 years old. My coach is Rhys Hugo and I just love his dedication and passion for swimming. My racing motto is "Race in Faith". I know that I'm blessed to be able to do what I love and I will always give glory to God for belssing me with a swimming talent.
Why swimming and how did you get into the sport?
I've always loved the water, but never did any swimming lessons as a baby or toddler. When I was 7 years old, I told my parents that I wanted to swim competetively, at the time I did not know it is competing, I just knew I wanted to do 1-2-3 swimming (the podium). My parents took me to a swimming club and so the journey began.
What has been your most memorable swim to date?
I can think of a few most memorable swims or events, but one that will always be close to heart is SANJ 2021, 200m Freestyle Finals. This is the race I broke my first ever SA Age Group Record. The event will always be a special one for me, as I also broke 8 Western Cape Age Group Records during SANJ 2021 and qualified for SA Seniors.
On days or in times like these where, as athletes you face many challenges, what keeps you inspired?
I know that we are all facing these challenges together and that helps to remind me that we will also overcome it together. My team and coach, Rhys Hugo, keeps me motivated and inspired. I will always work hard to achieve my goals and dreams.
Share with us your 2021 goals and events, which you are aiming to partake in.
My 2021 goals are to swim SC Senior National Qualifying times. I would also like to take the #1 place at WC Long Course Champs 2021 and break another record or two. My main focus will be to better my times and by doing that I know I will also achieve my goals.
What is the best piece of advice you can give to a new swimmer?
Set yourself realistic and achievable goals. Work as hard as possible to achieve it. Always remember that if you enjoy it, you are halfway there.
Apart from swimming, what are your other passions or hobbies?
I like netball and Biathlon and I am also an eager gamer that enjoys baking.
Finally, why Speedo and what is your favourite training piece?
I've always liked Speedo as a brand and my favourite training gear is the kickboard. Their costumes are super comfy and I just love how durable they are. I've been swimming with Speedo goggles since I can remember and they will definitely also be on the top of my list.