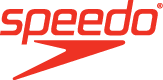 Hometown
St Francis Bay, Eastern Cape
Abriella and Issataya Bredell
"When we train or swim in open water, it's an escape from everything happening 'on land'."
Age: Abriella - 13 Issataya - 11
Coach: Hayden Holmes
Club: Issataya - liquid lines and Abriella liquid lines and maties
Follow Bredell Girls on Instagram here
Abriella: From a young age we learnt how to swim - this was just so that our mom knew we where "water safe". After that we travelled on a catamaran for about 2 years. When we came back we went with our coach for an open water swim for the first time. At this time I (Abriella) was 7 and Issataya was 5.
It's quite ironic because NO ONE in my family (as in the older generations) swims competitively it's only Taya and I. I don't think that there's a specific reason as to why I love swimming. It's like asking a baby why they like milk or asking a human why they walk. There is no explanation. When I train or swim in open water it's just an escape from everything happening "on land". Salt water is in my blood and it runs through my veins, and i will forever continue to swim.
Notable swim career achievements
Abriella: Youngest person ever to do the Robben Island Crossing (I did this when I was 11 and a half) this swim was 8.9km. I am also the youngest person ever to swim around Robben Island. (I did this when I was 13) this was 12.5km. I currently hold 2 world records and I am looking to expand that number.
Issataya: I hold a world record for being the youngest to swim from Cape Point to Buffels Bay. I did this when I was 11 almost 12. This was 8.6km.
Our goals for 2020
We are ambassadors for the Red Cross Childrens Hospital and our main goal has always been and will continue to be to support the hospital.
Favourite Speedo training piece
Abriella: This is a hard question because every thing at speedo is INCREDIBLE. I would definitely have to say I love the cut of the costumes and the way that the goggles fit. Speedo always seems to get those measurements spot on.
Issataya: For sure, hands down, no questions asked, definetly the Speedo costumes there colours and how they fit - but then again how can I choose one thing that's my favorite ,Speedo is amazing! When we in Speedo I feel like a kid in a candy store but in this case a kid in the Speedo store, there's so many cool things to choose from.
But from both of us, who have such long hair, the long hair caps are amazing.