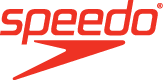 Hometown
Cape Town (Originally Goma DRC)
Arafat Gatabazi
"I fell in love with swimming as it allows me to disconnect from the rest of the work and I have learnt a lot about myself in the process."
Age: 24
Coach: Maik Dierk
Follow Arafat on Instagram here
My Swimming journey all began when I arrived in South Africa in 2012 from the Congo DRC. I learnt how to swim after taking lessons at the children's home where I was staying (The Homestead), where swimming was offered as an after hour program. At the time, I was very curious about swimming and especially the pool, as one could not find pools open to the public in the DRC.
Notable swim career achievements



Completed five swims from Robben Island to Big Bay. My first crossing was done 11-months after learning how to swim.


Swimming around Robben Island, an official distance of 11km but ended up swimming 14.5km


Swimming around Cape Point, a total distance of 8.5km


Swimming from Milnerton light house to Big Bay, a total distance of 10km.


My goals for 2020
I am continuously looking for new swims to do, but Three-Anchor Bay to Robben Island is on my list, as well as Llandudno to Clifton.
Favourite Speedo training piece
Speedo Fastskin Pure Focus Mirror Goggle and the Speedo Tech Placement Jammer