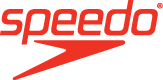 Hometown
Gauteng
Activity
Freestyle
"It's not the size of the man in the fight but the size of the fight in the man."
My name is Brent Szurdoki a South African swimmer for the past 9 years. I have represented South Africa on a junior and a senior level attending almost every international event that is on offer. I am currently studying a degree in Strategic business management at Varsity college. My dream is to attend the Olympic games and become a successful businessman.
Why swimming and how did you get into the sport?
I started swimming at waterborn at the age of 12 and at that stage I was involved in many different sports mainly soccer and running cross country. My best friend Jared was the one that got me into swimming and waterborn. From about the age of 14 or 15 I was attending my first level 3 now known as SANJ and I was lucky enough to have won a couple medals. Shortly after I was told by my coach Peter Williams that I would have to pick which sport I would want to do. Here we are today thirteen years later still swimming for waterborn.
What has been your most memorable swim to date?
This is a tough question for me as every big event that I have gone to whether it be World Champs, Commonwealth Games, World Student Games, Youth Olympics, Junior Worlds Champs, All African Games, African Champs - they all have something really special about them. I cannot say that I have a favourite one. I have learnt so much over the last 13 years in this sport and wish to continue that for some years to come.
On days or in times like these where, as athletes you face many challenges, what keeps you inspired?
I get inspired by my internal drive to achieve the goals that I have set out. I would say it is all about the mindset. Of Course, there are days that are hard but keeping true to who you are and staying motivated is what inspires me to be better. It has to do with how badly I want to achieve my goals and be a successful person.
Share with us your 2021 goals and events, which you are aiming to partake in.
My goal for 2021 is to go to the Tokyo Olympic Games, as well as the World Student Games.
What is the best piece of advice you can give to a new swimmer?
The best advice I can give is to train hard, be consistent, trust the process and have fun doing it.
Apart from swimming, what are your other passions or hobbies?
I really enjoy construction and home DIY. I work with my father as he owns a construction company that I help with. I also enjoy riding motor bikes and action sports.
Finally, why Speedo and what is your favourite training piece?
Why Speedo. Speedo is by far the most comfortable racesuit out there for a long-distance swimmer. I feel that Speedo has put the most thought into what a swimmer needs, and they have provided us with exactly that. My favourite piece of Speedo equipment will have to be their extremely comfortable goggles. We spend hours in the water a day and goggles are extremely important Speedo offer a huge range of different googles to suit your needs.