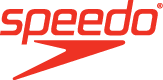 Activity
50m & 100m Backstroke, 50m & 100m Butterfly
Kerryn Herbst
"I learnt how to swim at the age of 2 years and started competing at the age of 10. I have been in love with swimming ever since."
Age: 17
Coach: Dean Price
Club: Mandeville Dolphins
Follow Kerryn on Instagram here
The first time I ever watched the Olympic Games, the swimming immediately captivated me. I remember watching the top swimmers in the world break world records and stand on the podium. Those swimmers really inspired me, and at a very young age I thought to myself - I want to achieve that one day, and stand on that podium, and ultimately compete at the Olympic Games.

Ever since then I have been chasing my dream to go to the Olympic Games and I have been so fortunate to have experienced amazing opportunities and memories along the way, while trying to fulfill my dream. It's a lot easier to push your hardest and to be so determined when you are as passionate about a sport.
Notable swim career achievements



Competed in the African Games in 2019 and achieved a bronze in the 100m backstroke, a gold in the 4 x 100m freestyle relay with a new African Games record and a gold in the 4 x 100m medley relay.


Competed at the AUSC region 5 Games 2018 and achieved a gold medal in the 100m backstroke.


Placed 5th at SA Senior Nationals in 100m backstroke with a Junior World Championship qualifying time and 4th in the 50m backstroke.


Qualified for the Youth Olympics in 2018 in the 50m backstroke


Placed 1st in the 50m and 100m butterfly, 2nd in 50m backstroke, 3rd in 200m backstroke and 3rd in the 100m backstroke at SA junior Nationals 2019.


My goals for 2020
My goal for 2020 is to come as close to the Olympic qualifying time as possible and to come in the top 2 at SA Nationals for 100m backstroke. I also want to be able to compete in the Africa Championships in 2020 and make a B qualifying time for the World Short course championships.
Key swim events which you will be partaking in this year


Stellenbosch Grand Prix (31st Jan - 2 Feb)


Durban Grand Prix (21-23 Feb)


SA Senior Nationals (4-9 April)


SA short course championships (August)


Favourite Speedo training piece
My favourite Speedo training gear is the training costumes.