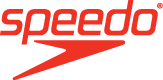 Activity
400m & 200m Individual Medley, 400m, 200m & 100m Freestyle
Luca Holtzhausen
"People always say that swimming is a lonely sport but I have made the most amazing friendships out of swimming."
Age: 16
Coach: Graham Hill
Club: Seagulls
Follow Luca on Instagram here
I attended learn to swim from pre primary school and in Grade 2 I was advised by my primary school to move to Graham Hill and Delon Danhausser at Seagulls Swimming Club where I then began competitive swimming at the age of 8. I used to swim all the strokes and events available in competition but now I only swim my favourite events.

I enjoy training hard in the pool where Graham has a successful programme of distance as well as speed work. My Landwork comprises a unique combination of well structured strength and power work, with personalised mobility drills and technical stroke based exercises relative to my swimming training load.

We have wonderful relationships in and out of the pool as we are all in the same situation where we train hard, have a love for food as we are always hungry and also understand how much rest and sleep we need for recovery. We enjoy going to the beach or a round of tenpin bowling in our spare time.
Notable swim career achievements


Junior African Championships 2017 (Egypt, Cairo)


Junior African Championships 2018 (Tunis, Tunisia)


Junior African Championships 2019 (Budapest, Hungary)


My goals for 2020
The Ultimate goal this year is to qualify for the Olympic Games in Tokyo, Japan later this year. There is also World Short Course Championships taking place in Abu Dhabi towards the end of the year which will be an amazing team to make and to represent South Africa.
Key swim events which you will be partaking in this year


Stellenbosch Grand Prix (31st Jan - 2 Feb)


Durban Grand Prix (21-23 Feb)


SA Senior Nationals (4-9 April)


SA short course championships (August)


Favourite Speedo training piece
Suit: Speedo Fastskin LZR Pure Valor Jammer
Goggles: Fastskin Speedsocket 2 Mirror Goggle