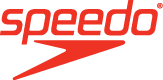 Activity
200m Backstroke, Freestyle
Martin Binedell
"This sport has given me so much and I'll love it till the day I die."
Age: 24
Coach: Graham Hill
Club: Seagulls
Follow Martin on Instagram here
When I was very young, I had a near drowning experience on a family trip to the dam. The result was me being petrified of water, to the point where my parents forced me to attend learn to swim classes to conquer my fear. For weeks I struggled and would freak out whenever my face entered the water, until the teacher let me use a pair of snorkelling goggles. It was then that I discovered a magical new world under the water. That's where my love for water began.

My swimming career started much later in primary school. By now I was overweight and struggled with bullying and self esteem. My parents wanted to send me to karate lessons but one of my teachers saw potential in swimming, and so it began. For years I was never one of the fast swimmers, I wasn't in the sport for gold medals, I was in it because I loved being in the water and spending time with friends. Slowly I began to lose weight and drop times. Before I knew it, I was representing midlands, then KZN and now I have the privilege of represent my country.
Notable swim career achievements
Commonwealth Games 2018 (Gold Coast)
Bronze- 4x100 medley relay (morning swim)
6th Men's 200m backstroke (final) (14th in the world at the time)
Mare Nostrum swim series
2019
Monaco- Gold
Canet-en-Roussillon- Silver
2018
Silver- Men's 200m backstroke
Bronze- Men's 100m back
World Student Games (Summer Universiade)
2015 (Gwangju, South Korea) Semi Finalist
2017 (Taipei) 6th
2019 (Naples) 4th
African Competitions
African Games 2015- Gold 200m backstroke
African swimming Champs 2016- Gold 200m backstroke
African Games 2019- Team to be announced shortly
South African Nationals
Men's 200m backstroke national titles (2015/16/17/18)
2019- 200m Backstroke (silver) 100m Backstroke (Bronze)
KZN Captain 2017/18
My goals for 2020
This year I am fully committed to realising a dream I've dedicated so much of my life to in representing my country and family at the Olympic Games.
Key swim events which you will be partaking in this year


Durban Grand Prix (Feb)


Olympic Trials, Durban (April)


African Champs, Durban (April)


Mare Nostrum, Europe (June)


Olympic Games, Tokyo (July/August)


Lifesaving World Champs, Italy (September)


FINA World Short Course Champs, Abu Dhabi (December)


Favourite Speedo training piece
Ask any of my training partners what my favourite piece of equipment is, and they'll all tell you FINS. I love fin work. I love travelling at high speeds under the water like some kind of aquatic animal.