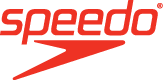 Activity
400m, 200m, 100m, 50m Freestyle, 200m, 100m, 50m Fly, 400m, 200m IM, 200m, 100m, 50m Breaststroke
Matthew Sates
"Swimming is my life and I could not do without it. I have learnt what commitment and hard work is all about."
Age: 16
Coach: Wayne Riddin
Club: Seals
Follow Matthew on Instagram here
I am 16 years old and currently doing Grade 11 at St Charles College in Pietermaritzburg. My brother Tim Sates is a phenomenal swimmer and watching him as a young boy, is where my love for swimming began. Tim is now swimming in the States.

Swimming times, achievements and goals do not come easy and I have learnt that every training session needs to be done at 150 percent. I try and push to limits that I did not know I could push to. I have made life-long friends and been very fortunate to travel to many countries. I am blessed to have my coach, Wayne Riddin who has stood by me, helped me through my good moments and my bad moments and who continues to believe in me. I have had my own saying that I have had for years – "Why crawl when you can fly".
Notable swim career achievements
I have been fortunate to achieve many great results. I have represented my club, my school, my province and my country. I was selected as part of the Junior SA Team to compete in the Junior Worlds in Budapest, which was a great experience. I was also chosen as part of the SA Team to swim in Tunisia for the CANA Junior African Championships. I have raced in the States and at World Cups with my coach Wayne.
My goals for 2020
My ultimate goal for 2020 is to race and achieve great times at the Senior Nationals Level. I would like to race well at SA Short Course. My coach and I do have times set and my aim is to achieve them.
Key swim events which you will be partaking in this year
2020 I will take part in Senior Nationals, Junior Nationals, SA Short Course and I am hoping to get to some World Cups.
Favourite Speedo training piece
I enjoy both the Speedo equipment and swimwear. I am looking forward to racing in Speedo and training with their equipment. You can never go wrong with a pair of racing Speedo goggles!