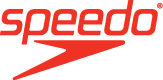 Michelle Weber
"A lot of the sport is never giving up, belief that what you're doing has a purpose and most importantly - enjoying it. "
Age: 23
Club: Seals Swimming Club
Follow Michelle on Instagram here
I loved swimming from a young age but after I watched the 2008 Olympic Games on TV I knew that it was something I wanted to be a part of. I started training really hard and committed everything I had to the sport. After enduring many highs and lows and facing plenty of challenges I eventually started winning my races which got me to live my Olympic dream.

I never started open water swimming with the goal of going to the Olympics, but rather as weekend camping trips with my family. Plenty a time we packed the canoes, braai and fishing rods for a few days of enjoying the outdoors, before competing in an event. Besides the memories I've been able to make with my family and friends, I've also loved travelling. The best part of open water swimming is that no swim is ever the same, the venue is never the same and we get to compete in some of the most beautiful ocean, seas, lakes and dams.
Notable swim career achievements


Junior World Champion - 5km Open Water Swim


Junior Commonwealth Games Bronze Medalist


2016 Olympian


2014 Youth Olympian


South African Champion in the 5km and 10km for 7 years


My goals for 2020


To compete in the 2020 Olympic Games


Compete at the FINA Open Water World Cup Series


Complete a Robben Island crossing


Host swim clinics


Connect with athletes through Share-A-Lane


Motivate and inspire all swimmers


Key swim events which you will be partaking in this year


Midmar Mile - 08 - 09 February


SA Open Water Nationals - 07 - 08 March


Favourite Speedo training piece
Fastskin Elite Goggle and the Fastskin Kickfin