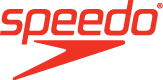 Tatjana Schoenmaker
"At age 8 i won the 25m fly and my parents then decided swimming was for me - however i was not yet convivened."
Age: 22
Coach: Rocco Meiring
Club: Tuks Swimming
Follow Tatjana on Instagram here
I am 22 years old and will be graduating this year in Bcom Financial Sciences. I love spending time with friends and family and trying out new food places - cause i love eating and food. My Favourite treat meal is carrot cake and iced coffee from Woolworths.

I started swimming at 5 years old (water safety) and competiting at age 8. At Age 15 i joined the TuksSport School where i started swimming professionally. After a year my times were improving and i made my first SA Team - this is when i started loving swimiming. Being part of a team, even when it is an individual sport and being able to travel the world while representing my country, makes swimming such an incredible sport.
Notable swim career achievements
Silver at World Champs 2019 (Gwanju)
Double Gold at World Student Champs 2019 (Nadou)
Double Gold at the Common Wealth Games 2018 (Gold Coast, Australia)
African Record Holder (50m) 50, 100, 200 Breastroke
My goals for 2020
To make the 2020 Olympic Team and to swim a new PB at the Olympics and hopefully make a final.
Key swim events which you will be partaking in this year
Durban Grand Prix - 21 - 23 February
Olympic Trials in Durban - 4 -9 April
Olympics in Tokyo - 26 July
Favourite Speedo training piece
Anything colourful. I love my Tie Back Training Costumes and Fastskin Goggles.