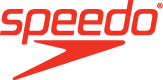 Activity
50m Freestyle, 50m Fly, 100m Breastroke, 200m IM
Christian Sadie
"I have always swum but when I was in my matric year, I decided that I wanted to achieve all I could in swimming."
Age: 22
Coach: Keith Jansen
Club: Lane Leader
Follow Christian on Instagram here
I was tired of just being good enough, I decided that I wanted to know how good I can be. My love for swimming started in 2017 at my first Senior Nationals where I was privileged enough to qualify for the Para Championships of that year; i experienced true hard work and was able to translate it into a result, that was amazing.

What makes me love swimming is living and growing with my friends from my squad both in and out of the pool, improving and pushing one another. They are my brothers and sisters that drive me to achieve my dreams.
Notable swim career achievements


World Para Swimming Championships Mexico 2017 - 3 silvers in the 50m freestyle, 50m fly, 200m IM


Common Wealth Games 2018 - Silver in the 50m freestyle


6 Africa records - 50m fly, 50m freestyle, 100m breastroke, 100m backstroke, 100m freestyle, 200m IM


My goals for 2020


Qualify for Tokyo paralympics (get chosen to go)


Medal a Gold at the Paralympics in Tokyo


Improve all my PBs


Try to set a new World Record


Key swim events which you will be partaking in this year


Paralympic qualifiers: Senior Nationals (4 - 9 April)


SASPD (27 - 29 March)


Tokyo Paralympics


Favourite Speedo training piece
My Speedo finger paddles, they allow me to catch more water. This helps if I'm trying to do strength speed work, as well as when I'm swimming easy or cooling down. Due to my disability my pulling is weaker, but when I use my finger paddles they make moving through the water smooth and powerful.