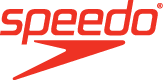 Activity
400m & 200m Individual Medley, 200m Freestyle, 200m & 100m Breaststroke
Rebecca Meder
"For many years, I hated water. It was only at the age of 6 that I would willingly put my face under the water by myself"
Age: 17
Coach: Graham Hill
Club: Seagulls
Follow Rebecca on Instagram here
I am a professional swimmer and have represented South Africa in numerous international championships. I started swimming at the age of 8. I started swimming because my older sister, Abigail Meder, started swimming. Like any little sister, I always wanted to do what my sister did. I used to get extremely bored sitting at the gym and watching my sister train. I wanted to swim too!

A year after my sister started, I began my swimming journey. I was born and raised in Cape Town and made the move to Durban at the beginning of 2019. I was coached by Bianca Marais and swam for Tygerberg Aquatics for 8 years. This is were my base and groundwork for competitive swimming began. In 2017, my dad was transferred to Durban. At the time, we were not ready to move as we had my coach, our teammates and our specific swimming programme.

We had also just made the decision to go home schooling as travelling took me out of school for long periods of time very often and the stress of catching up work missed became too much. I followed the Cambridge curriculum and in doing so, I was able to matriculate a whole year earlier with the hopes of 2020 Olympics in sight as I would have been in matric during the Olympic Year. My dad commuted back and forth every 2 weeks. This continued for 2 years. We knew the move to Durban was inevitable, but we just didn't know when.

It was at the end of 2018 when my coach, Bianca Marais, decided to change her field and go into consulting instead. This meant that it was time for Durban. I am now coached by Swimming SA Head Coach, Graham Hill and compete for Seagulls Swim Club. I do strength and conditioning work with Richard Tyler and Yolandi Vyver at IPerform Global. The move to Durban has been good. I travel a lot with Graham and have done numerous training camps nationally and internationally. This has been the opening to my senior swimming journey.
Notable swim career achievements
I have represented South Africa in numerous junior and senior international competitions.
FINA Senior World Champs (2019 - Gwangju, South Korea)
Here I finished 22nd for the 200IM, 22ND for the 400IM and 30th for the 200fr. I competed in the women's 4x100fr relay. Here we broke the African Record. I was one of only 2 juniors selected for this team.
FINA Junior World Champs (2019 - Budapest, Hungary)
Here I finished 10th in the 200IM, 17th in the 400IM
Mare Nostrums
Monaco: 2018 bronze in the 400fr
Monaco: 2019 4th in the 400IM; 9th in the 200IM; 8th in the 400fr; 16th in the 200fr
Canet: 2019
FINA Junior World Open Water Champs (2018 - Israel)
Here I finished 13th in the 7,5km swim
FINA Senior World Short Course Champs (2018 - Hangzhou, China)
Here I finished 22nd for the 200IM; 25th for the 100IM and 18th for the 400IM. Only four girls qualified for this championship and I was the only South African junior to qualify.

Youth Commonwealth Games (2017 - Bahamas)
Podiumed in 3 events – 200IM
200fr
800fr

FINA Junior World Champs (2017 - Indianapolis, USA)
I finished 7th in the 400IM

Senior Africa Champs (2016 - Bloemfontein)
Podiumed in 4 individual events - 200IM (gold)
400IM (gold)
200fr (silver)
Junior Africa Champs (2015 & 2017 - Egypt)
Here I won gold medals in all my individual events and broke African records. I also won the Victorix Ladorum.
I have also competed in 2 Italian Age Group galas where I swam open age and won gold in all my events.

In many of the senior competitions I have been privileged enough to compete against Katinka Hozssu, Missy Franklin, Zsuzsanna Jakabos and other world and Olympic champions.

I hold numerous Western Province, KZN, South African Age Group and African records.
My goals for 2020
The 2020 season has always been a vision of mine. On the 14th of April 2012, I made the decision that I wanted to be an Olympian. I set my eyes on 2020. I had no clue what swimming actually entailed and had no idea of what I would have to achieve to go to the Olympic Games. Whether I make this team or not, it is all part of God's plan. All I can do is work hard and give everything I have.
Key swim events which you will be partaking in this year
All I eyes are on the 2020 Olympic Games, however, there are many events that are used as build ups and used for preparation.

The Grand Prix series here in South Africa has three legs, Nelspruit, Stellenbosch and Durban. These are all two to three weeks apart. The main goal is to practice racing and swimming fast times in the middle of hectic training. The big annual focus is always Senior Nationals. This year, being an Olympic year, it adopts a different name – Olympic Trials. We have 4 Olympic qualifying opportunities. Stellenbosch and Durban Grand Prix, Senior Nationals and Africa Champs (team still needs to be announced). Other than this, I will be competing in the Mare Nostrum series and as well as the Italian Swim Cup City Series.
Favourite Speedo training piece
I absolutely love the new Speedo Fastkin LZR Pure Intent and Pure Valor racers. I have been privileged enough to be a part of the Speedo family since I was 12 and have experienced the progression and new development of the racers over the years. I also love the Fastskin Speedsocket 2 goggles. They not only look smart, but they are comfortable too.