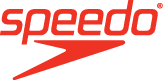 Activity
Open Water - 5 & 10km
Chad Ho
"What i love about open water swimming is that no two races are ever the same its always a mystery, no matter how many times you've trained/raced at a venue something will always be different."
Age: 29
Coach: Alidair Hatfield
Club: Action Swim Academy
Follow Chad on Instagram here
My Name is Chad Ho i am a professional Open Water Swimmer who specializes in 5 & 10km swims where i have been competing internationally for 17 years.I am a loving father to my daughter and engaged to my beautiful fiancé.

Growing up my two older sisters were swimmers which exposed me to a pool at all times so it was only natural that i would be drawn to swimming. From a young age i had a talent for swimming longer distances and tried my hand at Open Water at the age of 15 where i found a new avenue of swimming which has excited me ever since.
Notable swim career achievements



7 Time Midmar Mile Winner


2008 Beijing Olympics where I placed 9th


2008 Bronze Medal World Champs 5km Open Water


2010 FINA 10km Marathon Open Water Series Overall Winner


2013 Forth in 5km World Champs & 8th in the 10km Open Water


Sportsman Open Water Swimmer of the Year 2010 to Present


2015 Gold Medal Winner at FINA World Champs 5km Open Water


2016 Rio Olymoics where i placed 10th


Key swim events which you will be partaking in this year


Midmar mile


South African Open water Championships


Nando's Royal Lifesaving Society Swim - Mauritius


Fina Marathon Swim World Cup -Seyschells - TBC


Favourite Speedo training piece
I don't just have one favourite piece of equipment i love everything about speedo but if i had to choose one it would be their Competition Fastskin speed socket 2 goggles. Not only are their googles anti fog and stay clear during my training and races but they are they most comfortable for my face which is great especially that i swim long distances.